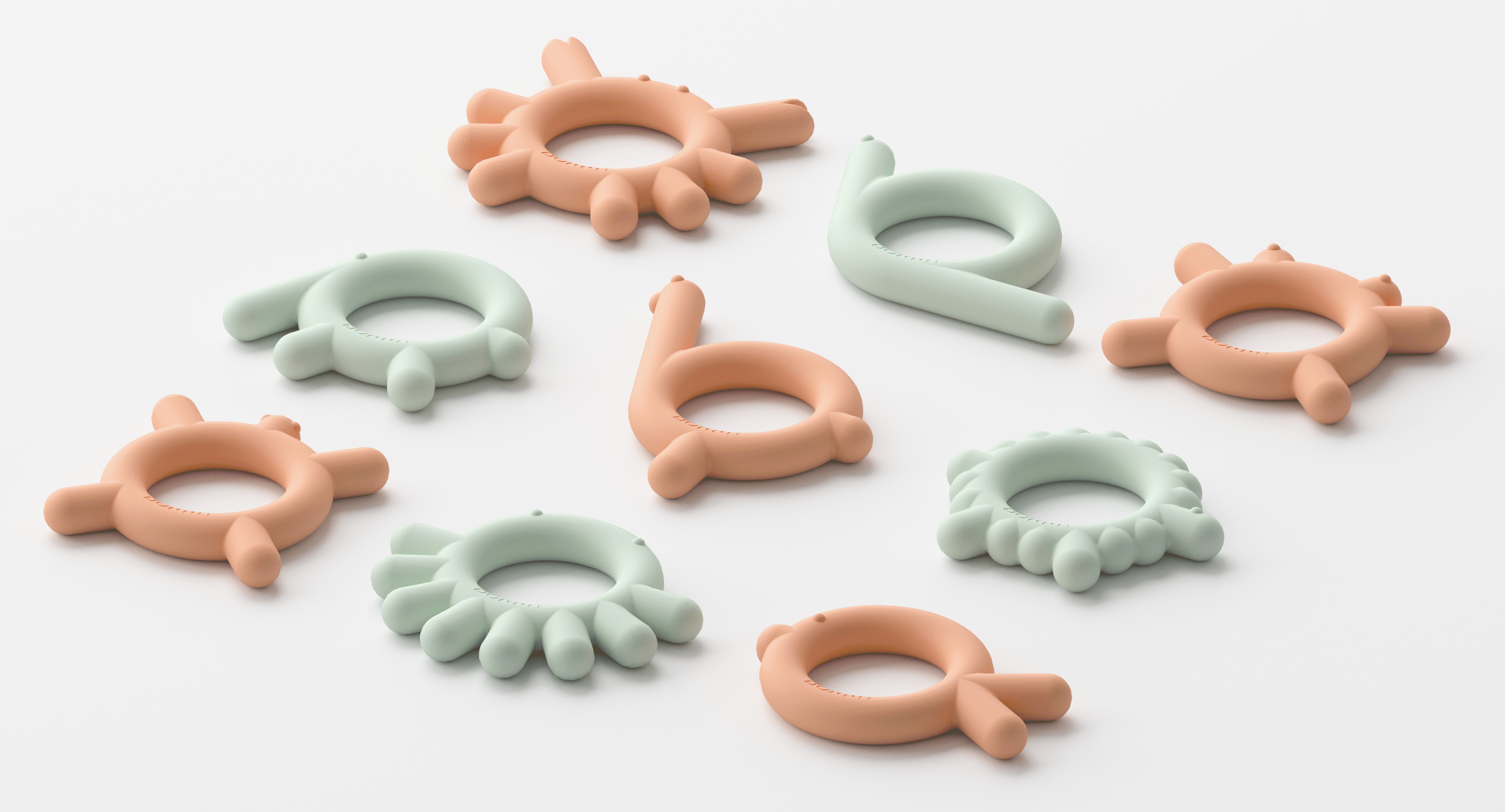 *** on sale (30% off) please type the coupon code BT30 at checkout ***

CHEWY-BOUNCY-FUNNY
BORRN silicone teethers are the perfect teething toy for babies to play with. Vivid but calming BORRN colours stimulate senses; meticulously-designed animal shapes make it playful and keep babies engaged.
Ergonomically designed to be easy-to-grip, enable little ones to self-soothe from an early age.

Well-gauged softness helps to stimulate and massage sore gums. This will comfort and relieve your baby's teething pain.

Easy to clean; simply put in the dishwasher or in any cold-water/steam sterilizer (fridge-friendly for better pain-relieving effect).
Made of Food-grade Silicone
BPA/BPS Free
Produced at a Medical Factory near Hereford in the UK